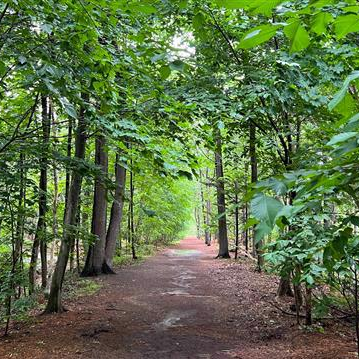 Welcome to our website.
Andover, MA Commission on Disability (ACOD) Mission
The Andover Commission on Disability is a committee of thirteen volunteers recommended by the Town Manager and appointed by the Select Board for a three-year term.
The majority (7) of the commission members must have a disability or be directly related to a person with disabilities.
Our Mission and Goals:
We advise and assist town officials in addressing the needs of people with disabilities & in ensuring compliance with state and federal disability laws.
We advocate for the full inclusiveness and participation of people with disabilities in the town of Andover.
We sponsor projects aimed at helping people with disabilities.
We provide information and referral to people with disabilities.
Recent Projects:
We review all new municipal buildings, schools, playgrounds, parks, and conservation lands for Americans with Disability Act (ADA) compliance. Current reviews include West Elementary/Shawsheen Preschool and Andover High School.
ADA Self Evaluation and ADA Transition Plan assistance.
Program Access: we advise and assist in ensuring that all of the Town programs, services, and activities, when viewed in their entirety, are accessible to people with disabilities.
Nason's Landing: Andover's first ADA Accessible Kayaking on the Shawsheen River.
Shawsheen Pines renovations: assisted with the AAB Variance submittal. (Non–ADA compliant).
Shawsheen River Master Plan: submitted, focused on people with disabilities: https://acod.mhl.org/
Town's Master Plan advocacy: advice and assistance focused on people with disabilities. https://andoverma.gov/887/Master-Plan-2023
"StoryWalk:" Downtown Andover's first accessible "StoryWalk." StoryWalk® is an innovative and delightful way for children — and adults! — to enjoy reading and the outdoors at the same time. Laminated pages from a children's book are posted in the business's windows, which are installed along Main Street in downtown. https://mhl.org/new-storywalk-wish-tree-kyo-maclear.
Andover Day Booth – Annually in September. Stop by and get your freebies and talk to us.
Worked with the town to bring Assistive Listening technology (Listen Everywhere) to Town Meeting and other municipal sites. Offerings include amplified speech and closed captioning.
We hosted the Mass Office on Disability (MOD) Advanced ADA training.
We hosted the MOD Regional Meeting for other Commission on Disability's in the Merrimack Valley.
Projects In Process:
Future Projects:
Dale Street Park & Picnic Area – ADA-compliant for people with disabilities.
Dale Street ADA-compliant Pedestrian Bridge over the Shawsheen River
Pomp's Pond ADA Accessible Kayaking.
Merrimack College Collaboration: Accessible Service and Community Engaged Learning [learning by doing community service.]
Library Collaboration, including the Human Library Project, and My Own Voice Concert (a chorus of children with disabilities for December, 2023 holidays).
Council on Aging Collaboration.
Historic Mill District, MBTA Zoning, Housing, Transportation advocacy, advice, and assistance focused on people with disabilities.
Communications: Newsletter, Andover Day, Outreach Tables, aimed at continuously educating the community in understanding ADA.
Mass Office on Disability link continuously improved.
Chandler Road Recreational Area in West Andover focused on people with disabilities.
Proposed ADA boat launch and trail to the Merrimack River.
AVIS properties; Deer Jump — All Persons Trail.
AVIS properties; Goldsmith Reservation — All Persons Trail.
Meetings:
We meet at least once each month at 6:30 P.M. in the Memorial Hall or the activity room at Memorial Hall Library. Meetings are normally held on the fourth Wednesday of every month. Currently, we meet virtually using Zoom. See Calendar: https://andoverma.gov/, and Agenda for details: https://andoverma.gov/Calendar.aspx?EID=7105&month=4&year=2023&day=23&calType=0
For more information; Contact the Chair through the Contact page.
The administrative and town piece of our web pages, including a downtown HP parking map, calendar, agendas, and minutes:
https://andoverma.gov/319/Commission-on-Disability